Teleprompter Rental
Hollywood, Los Angeles Burbank,

The Expert authority you can TRUST
Teleprompter Operator retired, here, but will rent out gear with a refundable security deposit
Conveniently located a half-mile from NBC Comcast / Universal Studios, and minutes from Warner Brother Studios,
CBS Radford, Paramount Studios, Sunset Gower and Red Studios.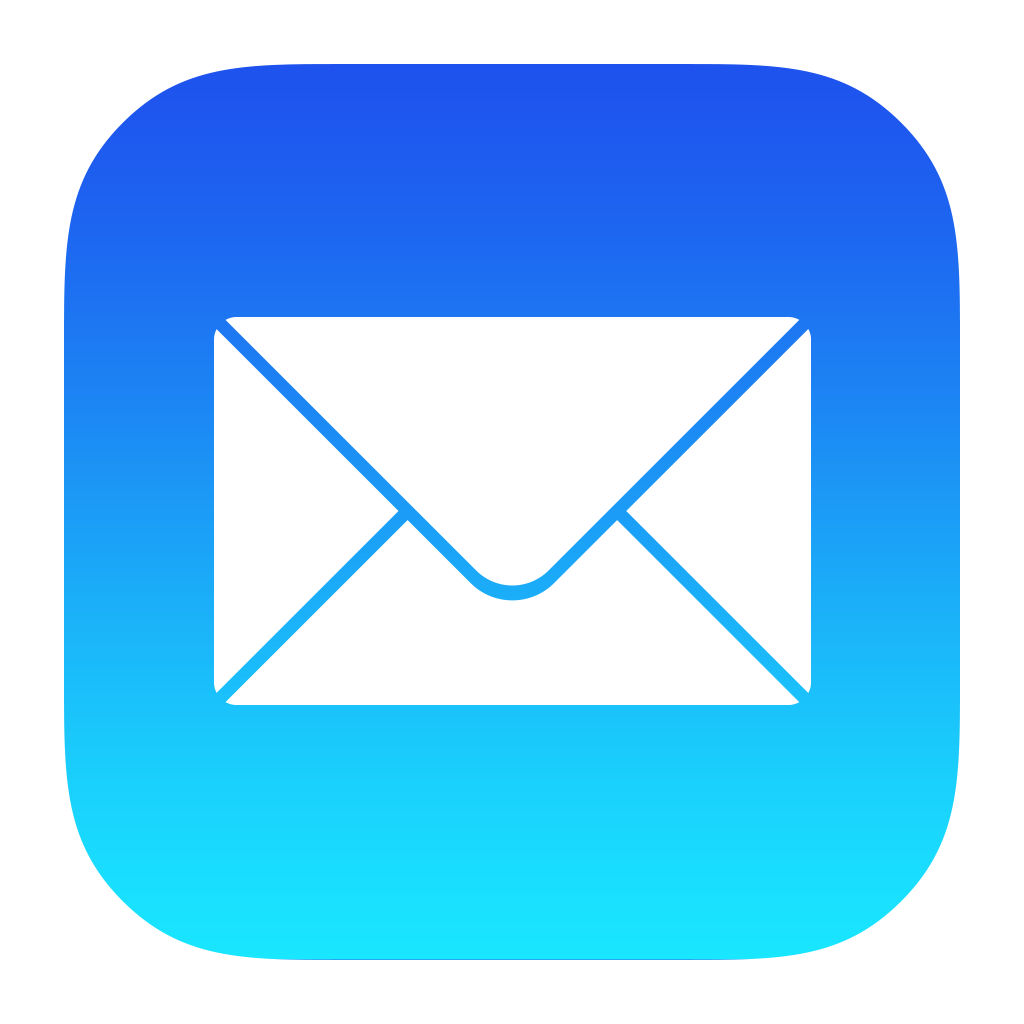 Feel Free to Email us with any questions
We can reply back with a quote.
starrshots411@gmail.com
See the bottom of this page for our Rates and Terms
Our Rates for on-camera / studio teleprompters are listed at the bottom of this page.
Teleprompter Rental Hollywood –

---
STUDIO and JIB compatibility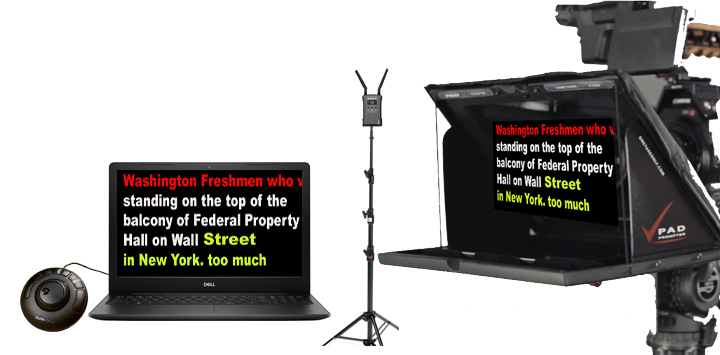 Screens
10″ screen hard-line prompter also good for close range, and reduces eye travel. Ideal for longer scripts.
17″ screen teleprompters.  Good for studio production and further distances. Nice and Big Text. We have two.
15″ high bright screen teleprompter (1000 nits) good for outdoors. We have two of these.
Any script can be imported into a Google doc, RTF WORD or plain text via email. USB stick works too if we can afford the time to import your script on set prior to the shoot.
These teleprompters can be mounted on your tripod or as a roll-up system,
mounted on a  stand for easy workflow.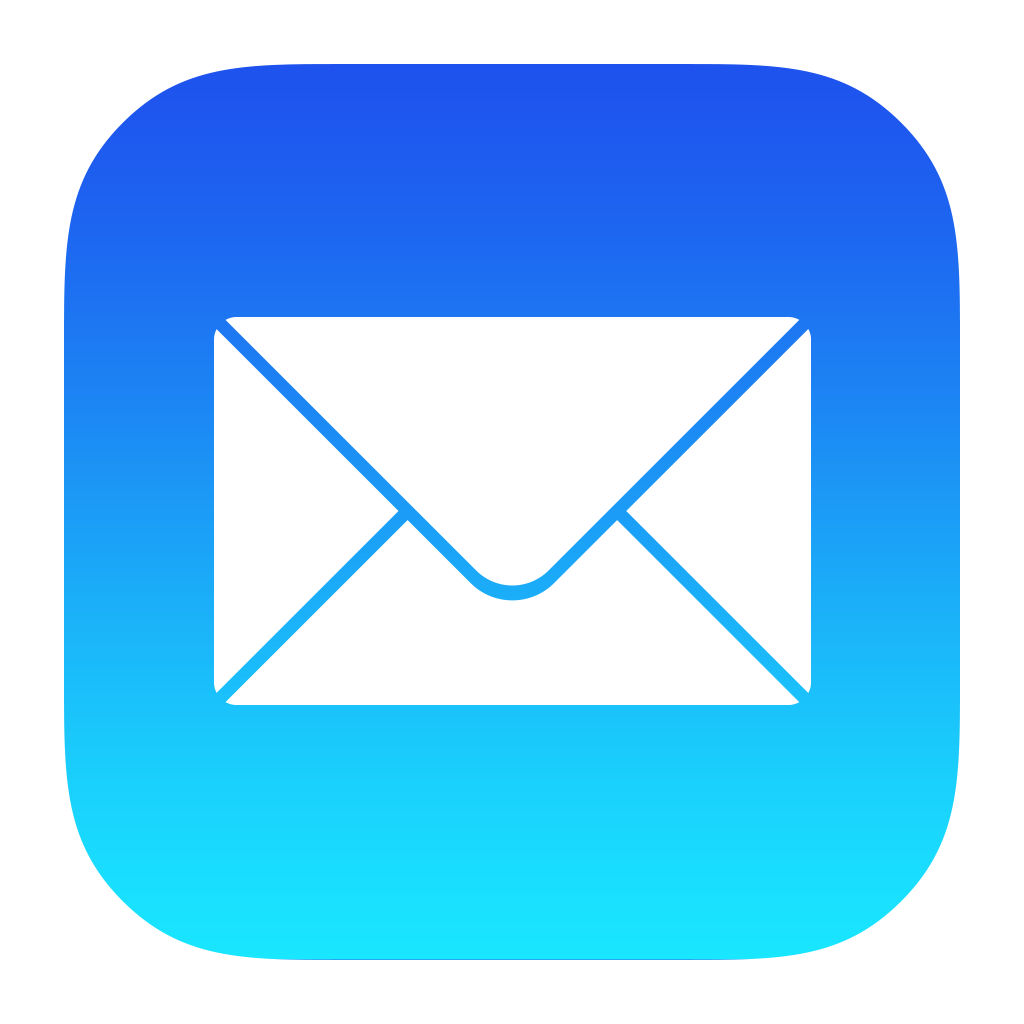 Feel Free to Email us with any questions
We can reply back with a quote.
starrshots411@gmail.com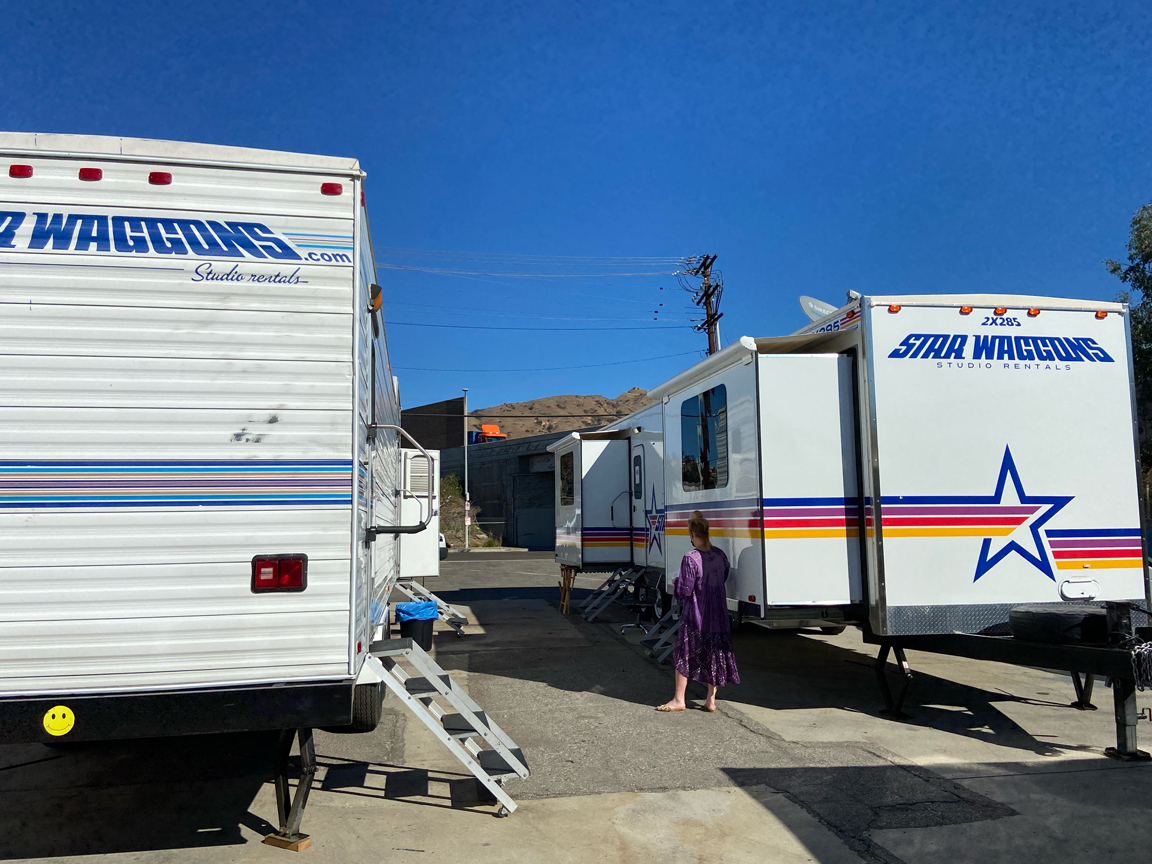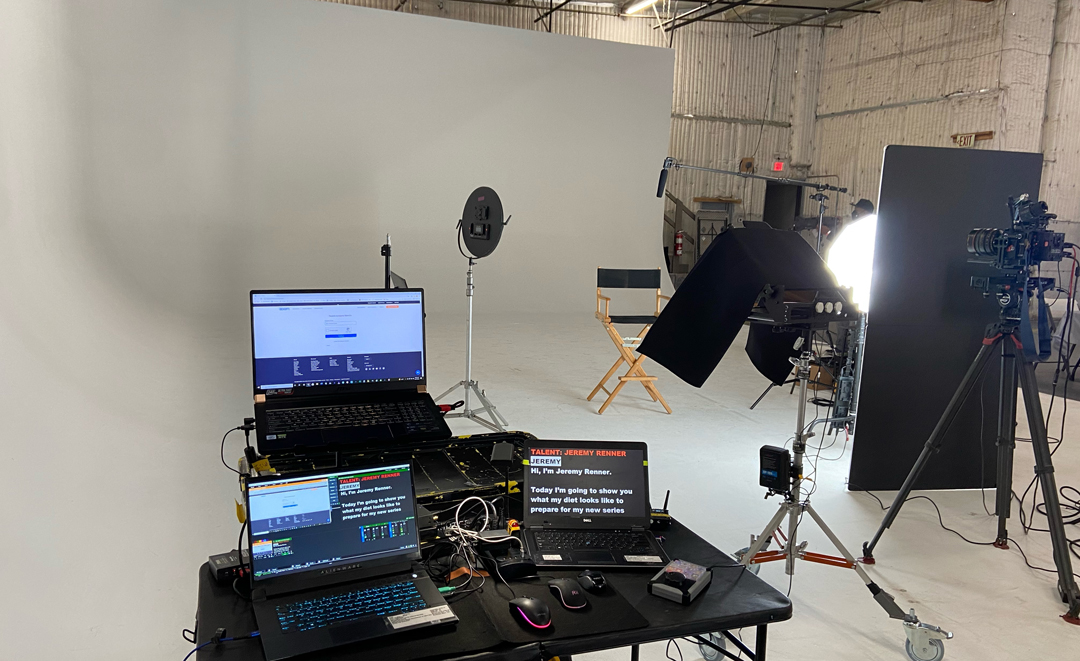 Rates
Prices are broken down so you rent just what you need, and are not charged for what you don't need. Rates below do NOT include the operator

Teleprompter Rig / $300/ day within the TMZ area




with reversible 17″ monitor +$50 day within the TMZ area

with 100 ft of fiber optic HDMI cable + $30 day within the TMZ area

with reversible 15″ high bright monitor +$80 day within the TMZ area

with Low-Boy height adjustable stand with locking wheels + $50 day within the TMZ area

with laptop computer + Telescript License Software + Controller Wheel + $175 day within the TMZ area
Terms
100% payment must be made before pickup or delivery plus a determined security deposit
The deposit will be dependent upon the monetary value of the total equipment being rented.
The Rental Agreement must be signed by a responsible individual, not a company or LLC.
The guarantor or lessee shall provide a home address, contact phone number, a valid driver's license, and two references for contact.
When Teleprompter equipment is returned on time as agreed, the deposit will be refunded in full contingent upon inspection and the returned working condition and status of the Teleprompter gear/equipment.

We can email you an electronic invoice/transaction portal linked to our Square credit card account.
We'll also accept cash or a check as forms of payment as well as Venmo, CashAp, Paypal or Zelle.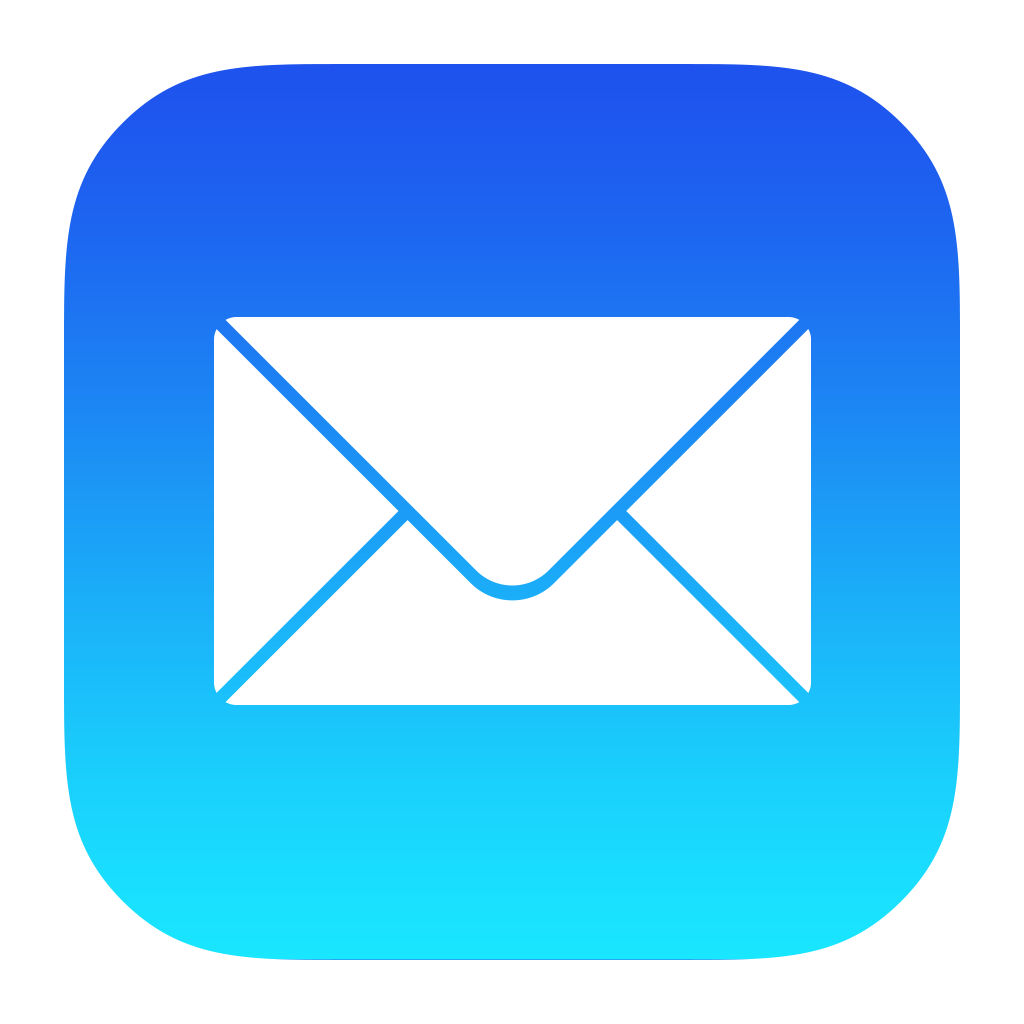 Feel Free to Email us with any questions
We can reply back with a quote.
starrshots411@gmail.com
Serving the following cities
Beach, Ca | Rolling Hills, Ca | Rosemead, Ca | Rowland Heights, Ca
Pico Rivera, Ca | Rowland Heights, Ca | San Dimas, Ca | San Gabriel, Ca | San Marino, Ca | San Fernando, Ca  Santa Clarita, Ca | Sante Fe Springs, Ca | Santa Monica, Ca 
Highland Park, Ca | Sierra Madre, Ca | South Gate, Ca | Temple City, Ca | Sun Village, Ca | Sunland, Ca | Torrance, CA | Anaheim, Ca | Orange County, Ca |
Laguna Nigel, Ca | San Pedro, Ca
Signal Hill, Ca | La Mirada, Ca | Watts, Ca | Walnut, Ca | City of Industry, Ca | Playa Vista, Ca | Toluca Lake, Ca | Buena Park, Ca | Westminister, Ca | Garden Grove, Ca
Santa Ana, Ca | Irvine, Ca | Oxnard, Ca | Lake Forest, Ca | Victorville, Ca | Mission Viejo | Costa Mesa, Ca | San Juan Capistrano, Ca | San Clemente, Ca | Dana Point, Ca
Temecula, Ca | Corona, Ca | Yorba Linda, Ca | Fullerton, Ca | Huntington beach, Ca | Seal Beach, Ca | Newport Beach, Ca | Chino Hills, Ca | Ontario, Ca | San Bernardino, Ca
Riverside, Ca | Hollywood, Ca | Cherry Valley, Ca | Fontana, Ca | Upland, Ca | West Covina, Ca | Baldwin Park, Ca | Azusa, Ca | Arcadia, Ca | Sherman Oak, Ca
Van Nuys, Ca | Panorama City, Ca | Universal City, Ca | Calabasas, Ca | Thousand Oaks, Ca | Simi Valley, Ca | Sylmar, Ca | Augora Hills, Ca | Camarillo, Ca | Moorpark, Ca
West Hills, Ca | Woodland Hills, Ca | Canoga Park, Ca | Warner Center, Ca | Northridge, Ca | Granda Hills, Ca | Chatsworth, Ca | Reseda, Ca | Newhall, Ca | Studio City, Ca
Brentwood, Ca | Pacific Palisades, Ca | La Verne, Ca | Rialto, Ca | Palm Springs, CA | Palm Springs, Ca | Orange, Ca | Hemet, Ca | Brea, Ca | Tustin, Ca | Silver Lake, Ca